Choose UpCloud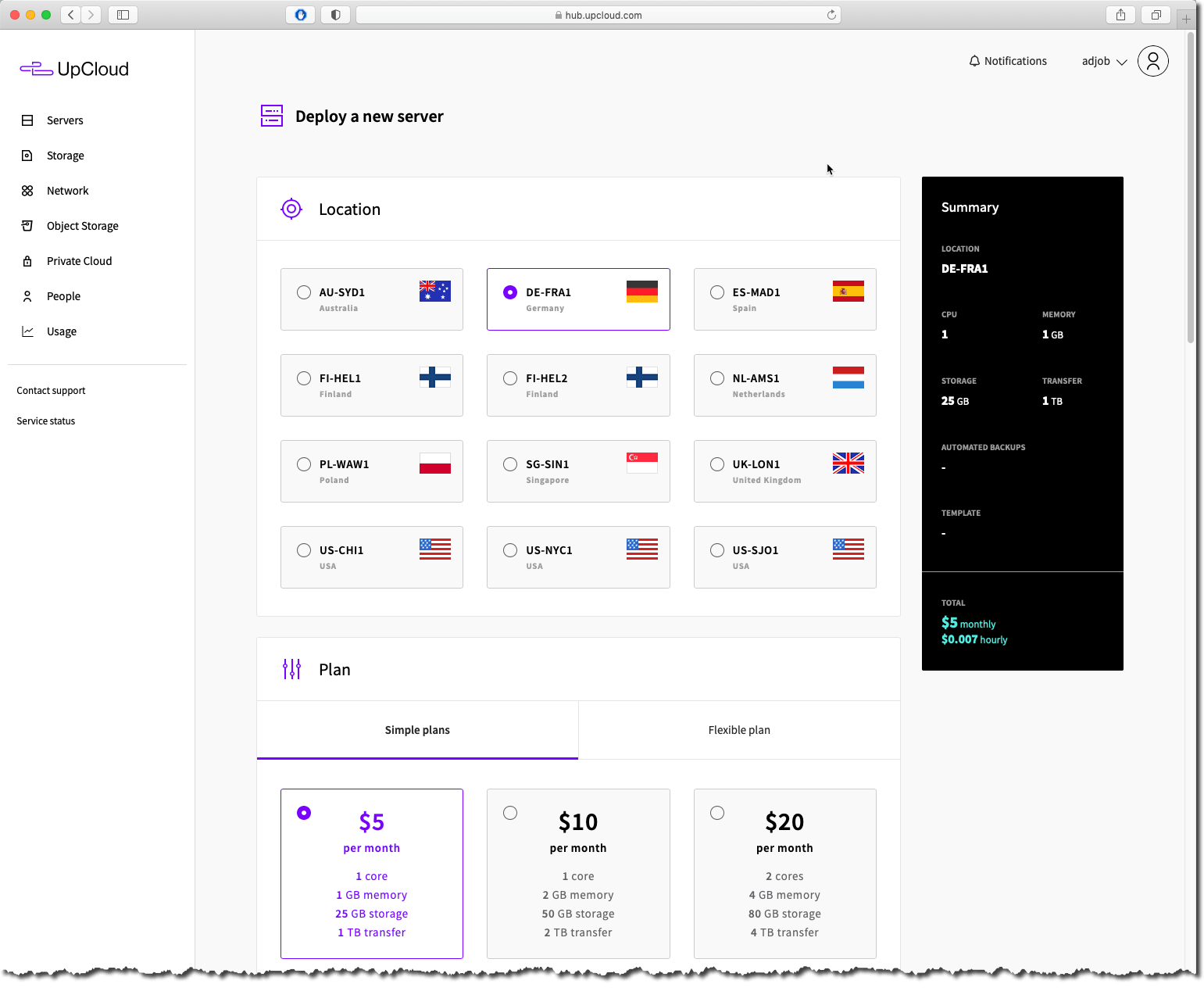 This website is hosted at an Upcloud VPS using Debian 10. For safety we have added a firewall for another $5
Once you have created your VPS, you will get an IP-number and a password. Keep both IP-address and password in a safe place. You will use them several times.
Get your $25 for testing UpCloud
Or Choose Another Vendor
You can choose any other VPS vendor you like as long as the VPS have ssh (root) support. Here are some companies and some advice. Note that your VPS may need to be GDPR compliant. Which excludes some vendors and countries.
Some other VPS Hosting Companies